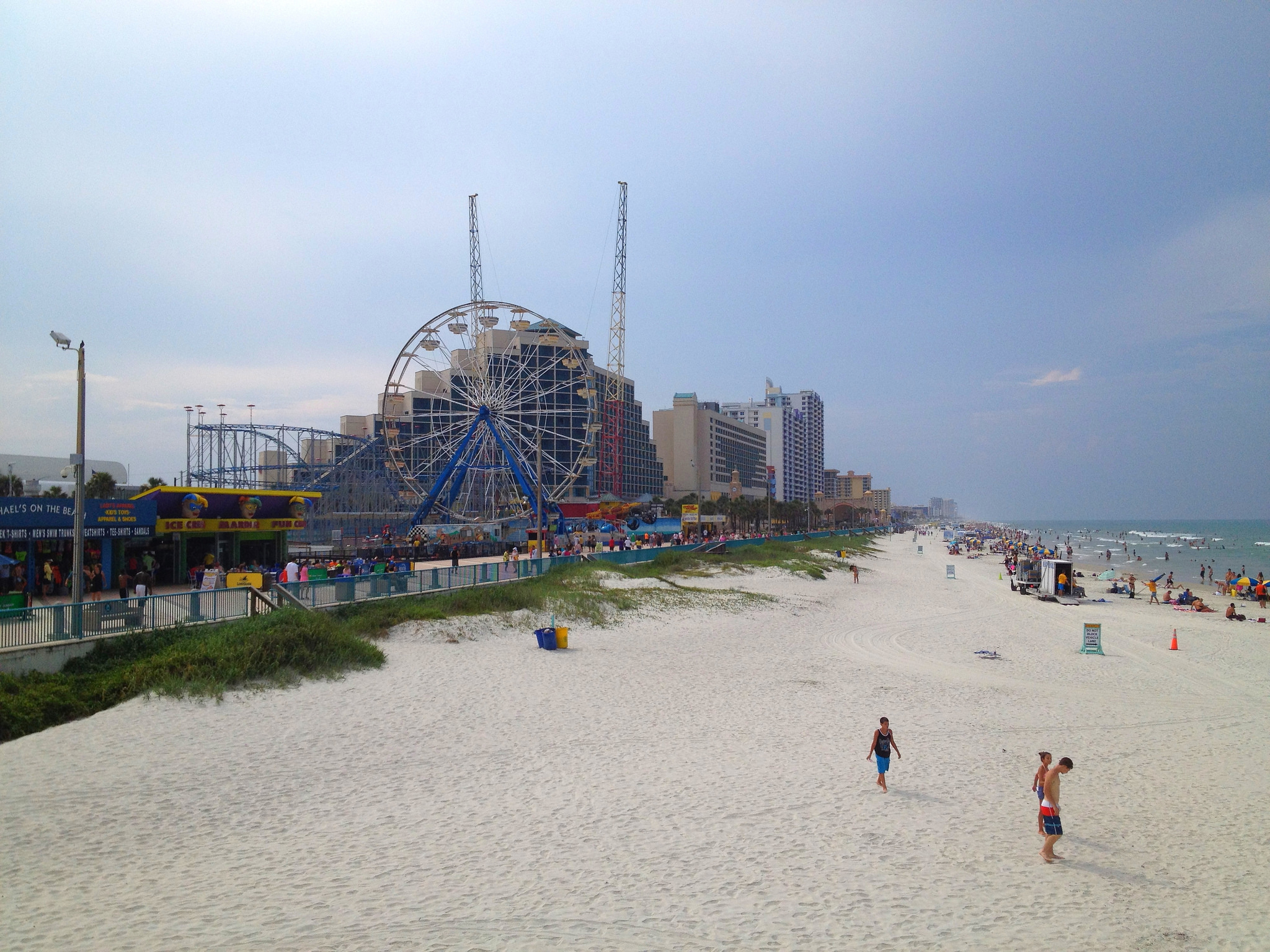 Image source
Things to Know About Daytona Beach
Daytona Beach is located in Volusia County, Florida (about 51 miles Northeast of Orlando and 242 miles Northwest of Miami). Whether you want some rest and relaxation or a party spot for your spring break, this is certainly the spot to let loose. Let's take a look at what this place has to offer.
Do you like cars? Perfect. This is officially the headquarters of NASCAR. What started out as a run from bootleggers turned into a full-fledged and well respected national sport. NASCAR has been around since 1948 and continues to grow in popularity. In fact, over 200,000 fans attend go to Daytona 500 to attend races and festivities from all over the globe. Another sport that's become popular is the golfing particularly the LPGA (Ladies Professional Golf Association) created in 1950. There's a growing international presence with different women golfers from Mexico and even Korea competing in the LPGA Tour.
If you want to learn more about Daytona, go to Halifax Historical Museum. It's a small museum but the wealth of knowledge is very rich. You'll get a great history of Dayton Beach along with the NASCAR information. There are tons of artifacts as well as things about the Native American history in the area. It's certainly a great family outing. Also, you'll learn a lot more about Daytona before you go to the normal tourist spots like everyone else.
Speaking of tourist spots, the Jackie Robinson Ball Park and statue is not one to miss. This is important part of American history as well as pop culture. It's a nice ballpark where you can watch games or play them. You'll get a taste of history as well as some old-fashioned ballpark food. You'll have fun and get educated all at the same time.
Do you want to step away from the madness a bit? Take a relaxing swim in this world-famous beach. Of course, you might want to do it during a non-busy time of the year to fully enjoy the calmness. However, this is still a relaxing area to enjoy you and your family. There are some great attractions and restaurants all along the beach as well. You can always catch some nice performers at a moment's notice with raw talent to entertain a good crowd. Sit back, catch a tan, throw a football on the beach, or just jump in the water for a great relax session.
Need a good place to take the kids? Why don't you visit the Marine Science Center. Learn a lot about the water and aquatic life for a cheap price. This is a nice spot to take a few hours and let your kids learn while being entertained. Get up close and personal looks of turtles and different sea birds. It's a great way to kill some time between your rigorous schedule.
Daytona Beach is an all-around great place for your whole family. Whether it's a good beach, race, baseball, or even a trip down memory lane, you're in great hands for an incredible trip. Take advantage of what Daytona Beach has to offer.
New Smyrna Beach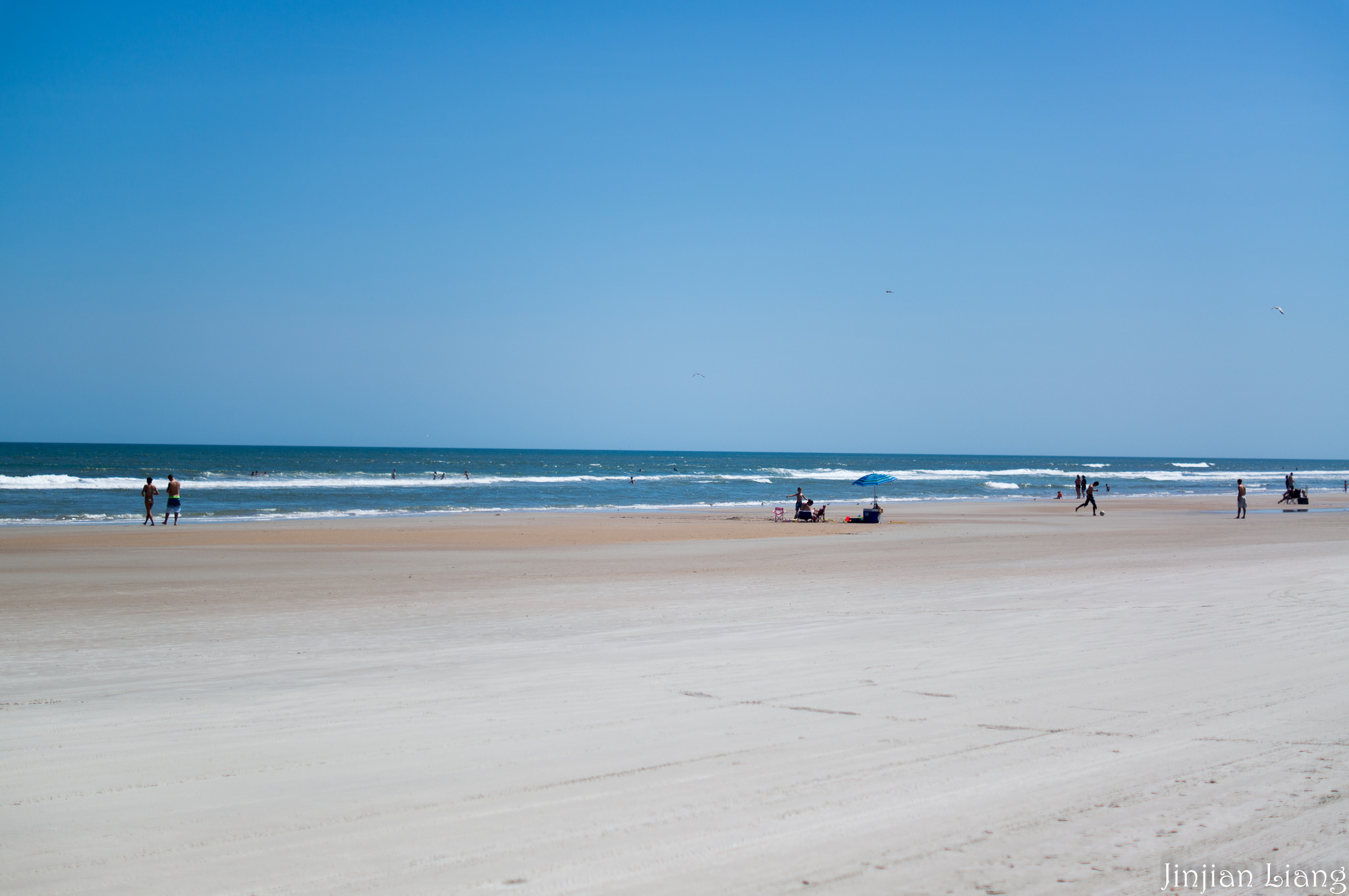 Image source
New Smyrna Beach brings the city and small town vibe all in one. Even though it's in Volusia County like Daytona Beach, it has its own identity like none other. However, it's a top-notch place for surfing as well as other water activities. In fact, it was ranked number 9 in 2009 for the "best surf towns" in Surfer Magazine. Also, National Geographic Magazine recognized them as "one of the world's top 20 surf towns in the world."
Riverview is a unique hotel that has a bit of French atmosphere to it. It's right in the heart of New Smyrna Beach and has a lot of history to it due to the age. This great spot has been around since 1885 and locals as well as out-of-towners love partaking in this hotel and spa place due to the Old Florida vibe. There's different food menus for certain parts of the day. Also, there's light refreshments for your spa session. Absolutely perfect to catch a nice snack while you get pampered.
Before or after your spa session, you can always take a relaxing walk around Turtle Mound National Historic Site. This is a great place to hike or just spend a bit of time getting to know some of the wildlife in the area. There are some great views on top of the mound and it's a nice spot to have a picnic. Not only will you see different reptiles and other wildlife, but Florida's state butterfly, the Zebra butterfly. Get your peace and quiet restored at this wonderful Turtle Mound site.
Canal Street is also a well known location particularly for shopping. If you want a local spot to do shopping or partake in some good food, take no step further than this place. The New Smyrna Beach Brewery, Yellow Dog Eats, and The Corkscrew are just a few spots you can visit right on this strip. You can look forward to great entertainment on the weekends. You can always have fun the classic car show which is a mainstay the area. If cars aren't really your niche, how about surfing and paddling?
East Coast Paddle is the premiere spot for surfing, kitesurfing, and paddling. There are great instructors who are there with you every step of the way from beginner to expert. You'll learn something out of their teaching. Don't hesitate to request a kayak tour. You'll get wonderful looks into the water and it's quite exhilarating to see the sea life as well. Take a two hour paddleboard adventure and get the basics down with great instruction. If you love the area that much, you can always send your kids to camp down here so they can get a great course in learning about the water.
New Smyrna Beach is a nice, little hidden gem in the madness of typical beaches. There's an old Florida feel with a combination of exhilarating water sports. Take a few days to relax and engage in some fun activities while you are on your Florida vacation.
Siesta Key Beach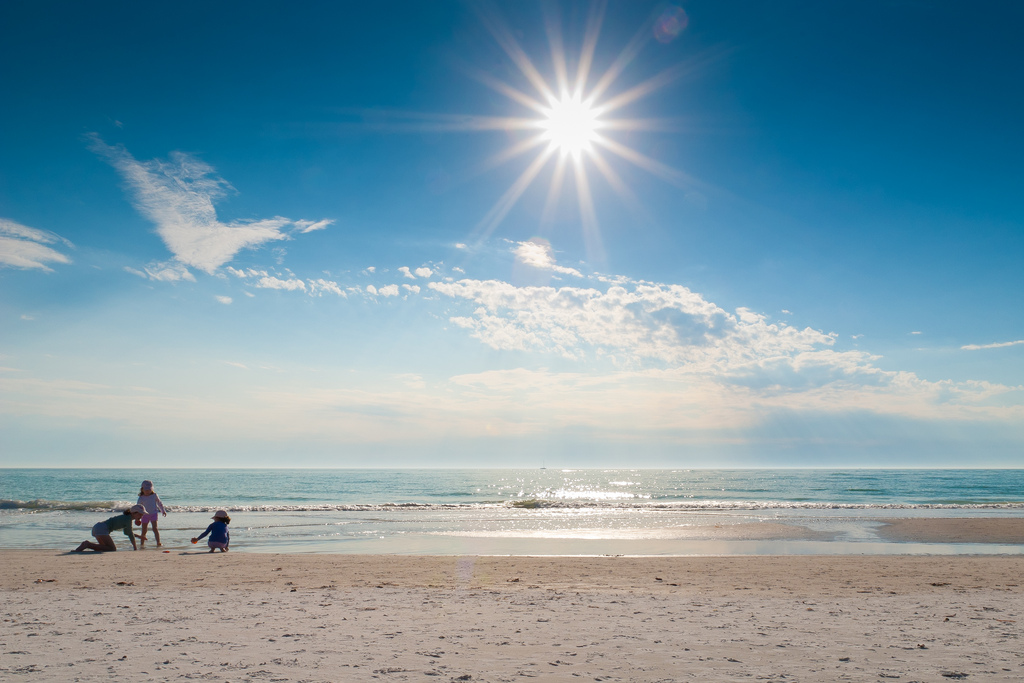 Image source
Great name for a beach, right? If the white sand doesn't relax you, then other amenities certainly will. Before this became the place we all know and love today, it was filled with vegetation and snakes (even poisonous ones). It wasn't until 1906 that this place became somewhere you could actually travel to get away from the pesky winter weather up North or in the Midwest. Then opened a place called the Siesta Inn, which was the inspiration of the name change of the Island into Siesta Key Beach.
Tropical Breeze Resort is an excellent place to stay and unwind after your long year. It's a great spot to relax, do some shopping, and take to the water. On a side note, if you are thinking of having a wedding here – it's a great idea. Just imagine palm trees, white sand, and just an amazing clear view that you won't get anywhere else. Have a nice casual all-white outfit wedding amongst a great background. Talk about romantic and relaxing all at once! Forget your cold winter in the North and take a trip down for a week to get in a good vibe and warmer weather. This is the ultimate place for fun and resting.
Check out the shopping at Siesta Village. It's just a couple of blocks away from the beaches and provides great restaurants and stores. It's not too small, not too overcrowded, but has the right atmosphere to give you what you need. There are over 100 shops in the area so you're bound to find something you like. Take a small outing with your spouse and enjoy a fantastic meal at Siesta Key Oyster Bar or the Daiquiri Dec. Get a couple of libations and enjoy the start of a refreshing evening away from it all.
Are you planning to go Siesta Village in April? There's an annual street party called Siesta Fiesta that certainly livens the area up. There's great music and arts and crafts. It's a great festival to go to while you're in Siesta Key Beach. It's not too far from the hotels and you can get a bit of local culture. From the great portraits, food, and live musicians, you'll have a world of fun without traveling too far from the main area. You don't have to go to a nightclub or travel 40 mins away to have a great time. If you have a vacation coming up in April, this is an optimal time to head down to the area for some fun in the sun.
Out of all the beaches in Florida, this may be the main focus if you want something small but not all-inclusive. It doesn't take a lot to have a great time but just some entertainment, relaxation and great water. If you want to take your family to a spot where it's a bit more on the chill side, this is certainly a place for you. The white sands, the great shops, and the street entertainment all provide a unique aura that separates Siesta Key Beach from other areas.