Hiking is one of the top notch things in Florida due to the weather and the scenery. This makes for ultimately a great place to relax, catch some fresh air, and get some good exercise while you're at it. Whether you want to be alone or spend time with family, hiking is certainly a way to relieve stress from the daily norm. Luckily, Oviedo is a hotbed for hiking because there are a number of places you can easily hike without the trouble. There are tons of designated spots for you to hike, but we'll focus on 6 key spots here. Take a look at 6 awesome places to hike in Oviedo.
Bear Creek Nature Trail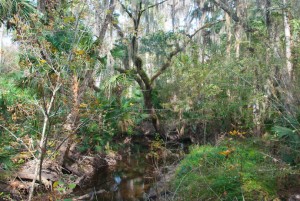 Image source
This is a great place to get a bit of a wild side in the Oviedo area. Just look at the scenery of exploration available like the sandy bluffs, the ancient cypress, oaks, and palms that kind of help you relax in this environment. Although the loop is not well marked, the small size of the place will keep you from getting lost. If you plan to stay there a while, you can just go to the parking area and follow the trail atop the bluffs and the creek. It's pretty straight forward because you'll see the pond area as the trail continues through the woods. By continuing through, you should meet up at the Winter Spring Boulevard. The length is nearly a mile, so it's a great way to just kick back and enjoy a nice walk through the area. It's great day trail kind of hike. Please be sure to check the weather because this area is susceptible to small flooding.
Big Tree Park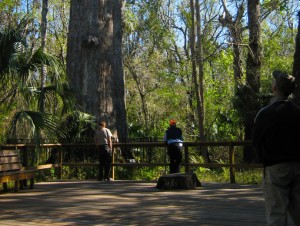 Image source
Big Tree Park has a kind of nostalgic vibe to it due to the senator tree holding a profound presence to the area. However, the Senator is no longer there, but a new tree was planted in its place. The main trail leads to the Spring Hammock Preserve, which has numerous cypress trees that age back to 1,000 years and up. It has an old Florida history that many tourists would come visit specifically due to the 129 foot cypress tree called "The Senator." Unfortunately, this tree was destroyed by fire in 2012. However, the legacy still remains and it continues to be a beautiful place that people want to visit and feel the spirit of the older essence. The hike isn't necessarily difficult and the general area is a beautiful ground that helps you connect with your family and friends.
Black Hammock Wilderness Area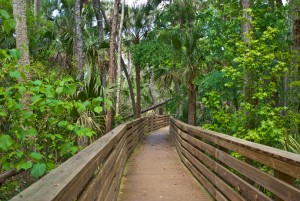 Image source
This is by far one of the most gorgeous places to visit in the area. It's 4.5 miles long and will certainly give you a great workout. Don't be surprised if you see some locals growing celery and strawberries near the area. Oviedo has a huge reputation for being a celery hotbed because the foundation is built upon selling celery as one of the first major crops that took off. The Black Hammock showcases the beauty of the bromeliads and cabbage palms. Be careful along the boardwalk because it can get slippery during the rainy season. You can have a great hike along the area or ride your bike; the area is open to both. Please be mindful of the locals that have private property near the area.
Econ River Wilderness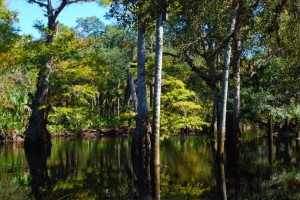 Image source
This is another low key area that has a great wilderness scene available. In a place full of different strip malls and more mainstream tourist culture, tucked in the back is place of 240 acres of land relatively untouched. The land still has a great hiking spot that lasts up to 3 miles and the trail is well-maintained. You'll have a great view of the trees, land, animals, and the river. Take a break from your journey by sitting down and viewing the river flow while you feel the breeze go through your face. Sign in at the trailhead kiosk and begin your hike while looking at the beautiful wildflower. You can also have a bit of adventure by going through the side trails. You can always use GPS to bring you back to the main trail in case you veer off.
Flagler Trail South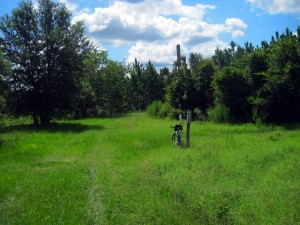 Image source
Flagler Trail has a rich history that stems from Henry Flagler's spur railroad off the Florida East Coast Railway to Chuluota. The mix is a bit of rugged and smooth trail between Geneva and Chuluota all the way to Little-Big Econ State Forest. There are two main trails which are 5 miles long. Both areas are open from dusk to dawn and provide a great workout to those hiking and biking. There are also horse trails for people that enjoy horseback riding. Please be a bit careful when it comes to biking and horseback riding because it can get a little difficult to maneuver in the sugar sand. Also, please be sure to bring some water with you because 5 miles each is a bit rougher than it seems. Other than that, you should have a stellar time getting through this amazing area.
Geneva Wilderness Area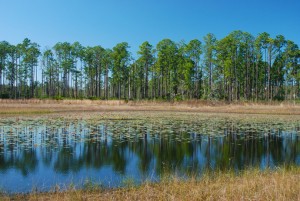 Image source
One word to describe this place: gorgeous. Nothing more needs to be said about this amazing wilderness area. However, here's a brief description of what's offered: prairie ponds, pine flatwoods, and gentle paths to explore. This spot is easy to navigate because it's only 1.8 miles long, but it's a pleasurable place to get a relaxing edge you won't experience in other places. If you have any kids, this would be a great foundation to introduce them to backpacking. They will build the endurance to tackle other big trail areas. Also, you have the choice of camping here for $30 per group. The south side of this place is open to that where you can get a great view of the lake.
If hiking, backpacking, biking, and horseback riding is your thing, you will get great pleasure in taking advantage of these grounds. Oviedo is a beautiful place where you can still explore the great outdoors without all the hoopla and tourism directly outside this city. The country essence is still here and you can take advantage of what it has to offer without going too far away from home.